Welcome to Charles Orlik Entertainment, the leading provider of top-notch disc jockey services in Bergen County, New Jersey. We take immense pride in our ability to transform any gathering into an unforgettable and entertaining event. From weddings to corporate functions, school events, and beyond, our experienced DJs have the expertise to make your celebration a smashing success.
---
We Make Booking Professional Entertainment Easy!
1. Click on banner below and submit the form
2. We will contact you by email or phone and wait for your confirmation
3. We will check availability and get quotes for multiple options
4. We will send a concise email with options and quotes
5. We take care of all contracts and make reserving the act easy!

Learn more about GigRoster™ Professional Entertainment
---

Why Choose Charles Orlik Entertainment:
Selecting the right entertainment for your event is pivotal, and here's why Charles Orlik Entertainment stands as one of the top DJ provider choices in Bergen County:
Diverse Music Selection: One of our distinguishing features is our DJs extensive music librararies. Whether you crave the latest chart-toppers, timeless classics, or niche genres like Latin, Italian, or Polish music, we've got you covered. Our DJs curate playlists that cater to your preferences and the diverse tastes of your guests.
Event Customization: We acknowledge that no two events are identical. That's why we offer a tailored approach to each event. Whether you're planning a lively Sweet 16, a romantic wedding, or a corporate gala, our DJs collaborate closely with you to craft the perfect ambiance.
Seamless Planning: Event planning should be stress-free. We provide comprehensive planning services well in advance of your big day, offering our state of the art online planning system and music request system. For weddings and more involved events, we will work with you on a timeline and itinerary for the order of the events prior to the big day, so you can rest easy, knowing we have it all covered.
Entertainer Choice: We always provide multiple choices of available different DJs and quotes for each, complete with a link to their profiles. You get to choose which DJ you would like to hire for your party, and we take care of all the booking for you, quickly and easily.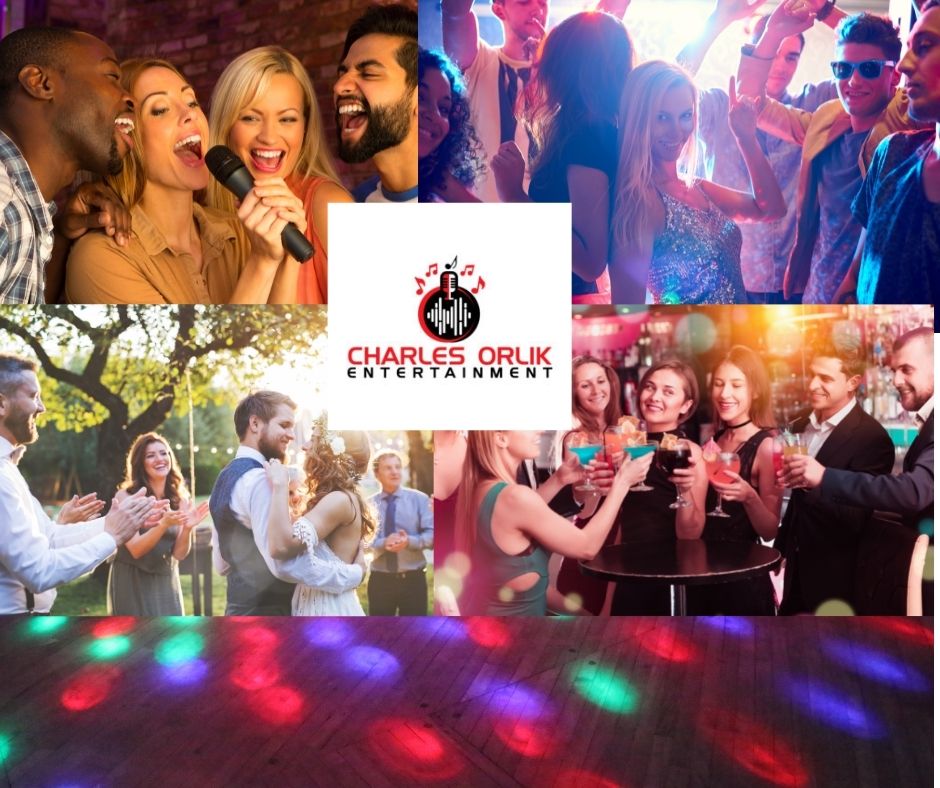 Bergen County DJ Services
Our comprehensive DJ services encompass a wide range of event types, including:
Sweet 16 DJ in Bergen County: We understand the significance of a Sweet 16 celebration and excel at creating a vibrant, youthful atmosphere with the latest hits that will keep young guests dancing all night. Our DJs know how to make it happen and ensure the success of it.
50th-Anniversary DJ in Bergen County: Milestone anniversaries deserve special attention. We specialize in crafting playlists that take your guests on a nostalgic journey through classics of the old days as well as some fun newer music, ensuring an exciting and joyful celebration.
Diverse Event DJ in Bergen County, NJ: Our expertise in catering to diverse age groups ensures that every guest has a memorable experience. From timeless classics to contemporary hits, we keep the dance floor buzzing.
Wedding DJ Services
Your wedding day is a once-in-a-lifetime event, and we treat it as such. Our professional Wedding DJs Provide:
Detailed Wedding Planning: We understand that wedding planning can be overwhelming. That's why our professional Disc Jockeys are really helpful – from going over with you and planning all aspects of the entertainment itinerary including special dance sequences to introductions, ensuring a stress-free experience. Hiring a true professional DJ helps to make the night run smoothly. Did you know a professional Wedding Planner can charge $20,000 – 30,000? Investing in a PROFESSIONAL DJ is a wise move. A true professional will organize the music and flow of the evening, and ceremony music as well, and doing much of the work that a traditional wedding planner would do, without the tremendous costs!
Expert Emceeing: Professional DJs also provide Emcee services, handling all introductions and announcements with finesse, ensuring a seamless flow of your wedding festivities.
Destination Wedding Planning: If you're planning a destination wedding, our entertainers have extensive experience in remote planning, working with couples from around the world to create their dream weddings. Some entertainers have even traveled overseas to perform at weddings. Charles Orlik Entertainment can help you get quality entertainment almost anywhere in the USA and Canada!
Corporate Event Services: Impress your colleagues and clients with our corporate event DJ services. We've entertained companies of all sizes, including industry giants like Johnson & Johnson, AT&T, and more. Our expertise in corporate events guarantees a professional and memorable experience.
School Events and Summer Camps: We love entertaining students of all ages! Our school event DJ services extend from elementary schools to college campuses. We've worked with prestigious institutions like the US Merchant Marine Academy, New York University, and more. We offer a wide range of activities and music genres to create a fun and engaging party atmosphere.
Charles Orlik, your Ultimate DJ Provider for Bergen County, NJ Events
Charles Orlik Entertainment is your ultimate choice for Bergen County disc jockeys, dedicated to making your event a resounding success. Whether it's a wedding, corporate event, school function, or any other special occasion, trust us to deliver you an entertainer that will give you an unforgettable experience. Contact us today to discuss your event, and let us elevate your celebration to new heights! Your quest for the perfect Bergen County disc jockey ends here.

GigRoster™ Professional Entertainment Makes Hiring a Professional Entertainment Easy!
Navigating the world of event entertainment can be daunting, but with GigRoster™ Professional Entertainment, the journey becomes effortless. GigRoster™ stands as Charles Orlik Entertainment's trusted partner in curating the perfect musical experience for your event. With their extensive network of seasoned Entertainers and a keen understanding of diverse event needs, they simplify the hiring process. Whether you're hosting a corporate gala, a private party, or a grand wedding, GigRoster™ ensures that the soundtrack to your event resonates with every guest. Trust in their expertise, and let GigRoster™ transform your event into a memorable musical extravaganza. Contact your GigRoster™ Talent Coordinator Today!: