Charles Orlik Entertainment DJs
---
---
Serving Rockland County, NJ, and Bergen County, NJ and Surrounding Area
GET IN TOUCH
See if we are available for your special date and get an instant quote!
Check Availability and Get Instant Quote!
---
Your event will be the talk of the town! Your party is an important event, which is why you need a professional DJ to make sure it's a success. Choose Charles Orlik, who has over 20 years of experience playing for all kinds of events. He offers Professional Disc Jockey Services, Karaoke, or a combination of both so you can make your event one that is talked about for years. Get in touch with Charles now and ensure that your next event turns out great!
Private Party Services
We at Charles Orlik Entertainment, are private party experts. There is nothing that we haven't done, and there is nothing that we can't do! Whether you need all new music for a Sweet 16, to all 50′s and 60′s for a 50th-anniversary party, to a nice mix for a varied group of all ages, we are experts in what works on the dance floor from days past to the present day! Charles your professional DJ/Emcee will make sure you and all of your guests will have the time of their lives!
---
Weddings
We put a great deal of attention into our weddings, starting with the planning of your special dances and introductions into your itinerary, even before your big day, via email and online planning system. We will provide a copy to your vendors and your catering hall as well, so everyone is on the same page and knows the order of the evening. No wedding planner? No problem! We are more then just a DJ that shows up and plays music!
We take care of all the introductions and formalities of announcements and special dances of the evening in a way, that you can rest easy knowing that there will be no confusion, and it will all be running smoothly! Charles Orlik has been providing the best service for Weddings even before the wedding, in the planning, for over 20 years!

Out of State or Country Destination Wedding Planning?
Charles has worked with brides and grooms with Tri-State Area destination and beyond Weddings remotely, even before the pandemic with couples as far away as The UK and Australia! We were doing remote planning, even before the pandemic. Whether it be through email, over the phone or Skype, FaceTime, Zoom, we will work with you to your heart's content before the wedding in the planning process.
---
Corporate Event Services
Want to make your next company holiday party or corporate picnic a big hit? Call us first! We've been entertaining small and large companies of all sizes since our beginnings back as Heatwave Entertainment in 2000. Some clients we have worked with include: Johnson & Johnson, OTB Catskill, Nice Pak, Wachovia Bank, Chase, AT&T, Nokia, Honeywell, New York Life, and many more. When one of the co- founders of Gigmasters.com (Now the Bash.com), a popular DJ and band booking site, was looking for a great disc jockey on their own site for one of their upcoming events, they choose none other than us, to provide them with the ultimate party experience!
---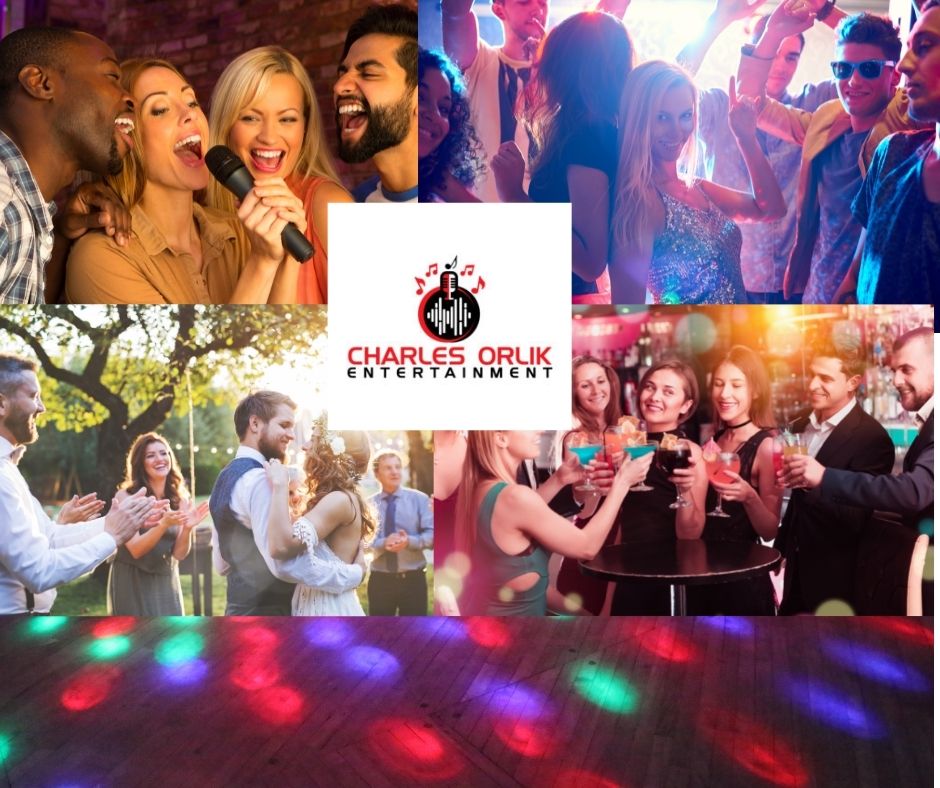 School Events, Summer Camps, and more!
We can make any school event a lot of fun! We've performed for all age groups from Elementary School all the way to college! Some of the schools we have worked with include: The US Merchant Marine Academy in Kings Point, NY, New York University, Vassar College, St. Thomas Aquinas College. Rockland Community College, Nanuet School District, South Orangetown Schools, Ramapo Schools, and many more! We've also played events for girl scout troops, and a variety of summer camps in the area. We love to entertain children, whether it be a Cha Cha slide, Tug of War, Limbo Stick, etc, we can make it a fun party.
We Play All Types of Music
Whether you are looking for: the latest and greatest hits, the 2000's and 2010's, music from the Disco Era, The Amazing 90s, The Awesome 80′s, The 1950s and 1960s, 1990s dance music, Modern Country, Classic Country, Latin, German, Irish, Polka, smooth jazz, the rat pack, or anything else, We have it all and will play everything you like and to fit your guests at your event!
SOME OF OUR TESTIMONIALS:
"I just want to tell you what a great job you did at my mother-in-law's 60th birthday bash. It was a special occasion and you did an excellent job. Your choice of music really kept the crowd going, and you were a pleasure to work with. I would certainly recommend you to my friends and colleagues."– Mike Caldwell, Co-Founder, Gigmasters.com, Inc. (Currently rebranded as The Bash, after being acquired by The Knot.)
"You guys did an awesome job! We had a great day for a wonderful occasion – thank you for making it even more special! Keep up the great work, you guys work very well together. It was fun and the music was great. You had a selection that everyone could enjoy, and that's good. Hat's off to you, and we will use you guys again and yes, I have spread the word."–Ellen Pipolo