In the heart of New York's bustling corporate scene, GigRoster™ Professional Entertainment stands as a beacon for top-tier event entertainment. With a diverse range of offerings tailored to meet the unique needs of corporate events, GigRoster™ ensures that every event is memorable, engaging, and truly New York.
Bands for Corporate Events: A Symphony of Choices
Tributes: Paying homage to the greats, tribute bands bring the magic of iconic artists to your event. Relive the golden eras of music with performances that are as close to the real thing as it gets.
Cover Bands: From contemporary hits to timeless classics, cover bands offer a versatile repertoire. Whether you're looking for pop, jazz, or R&B, these bands have got you covered.
Classic Rock: Turn up the nostalgia with classic rock bands. Let the electric guitars and powerful vocals transport your attendees to the rock 'n' roll days of yore.
Corporate Party Disc Jockeys: Beats that Resonate
GigRoster™ boasts a lineup of seasoned disc jockeys adept at reading the room and setting the right mood. From curated playlists to on-the-spot mixes, these DJs ensure that the dance floor is always alive and kicking.
Smaller and Specialty Performers: A Touch of Uniqueness
Acoustic Duos: For a more intimate setting, acoustic duos offer soulful renditions of popular tracks. Their harmonious performances are perfect for creating a cozy ambiance.
Steel Drum Acts: Transport your attendees to the Caribbean with the rhythmic beats of steel drum acts. It's a tropical escape right in the heart of New York.
Mariachi Bands: Add a splash of Mexican flair to your event with mariachi bands. With their vibrant performances and traditional attire, they're sure to be a crowd favorite.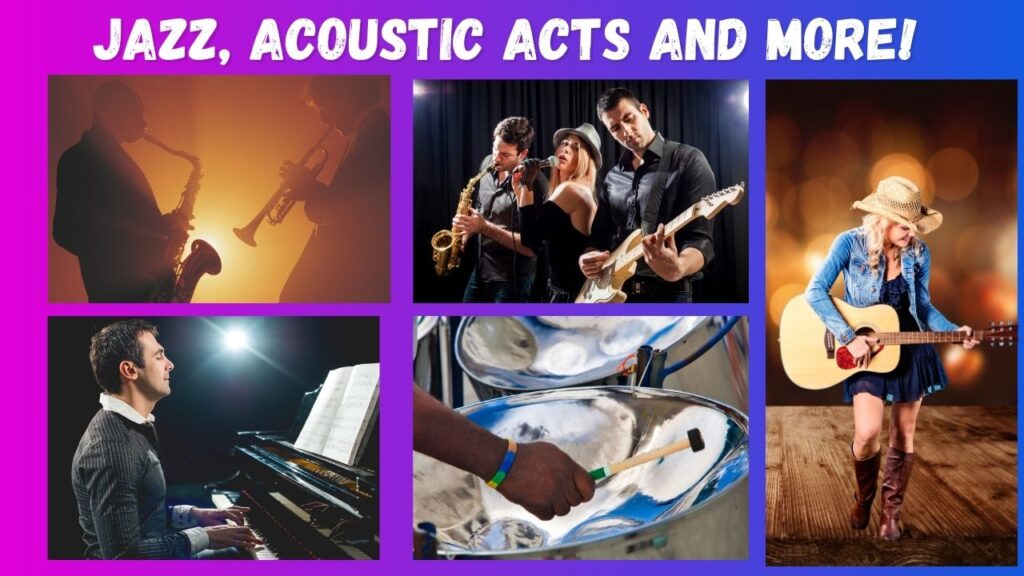 Elevate Your Event with GigRoster™
Why settle for ordinary when you can have extraordinary? With GigRoster™ Professional Entertainment, your corporate event is bound to be the talk of the town. Dive into a world of unparalleled entertainment options and give your attendees an experience they'll cherish for a lifetime. Contact GigRoster™ today and let the magic unfold!